Chartanalysen Square - Formations
Reversal Patterns
On this page you will find a selection of important chart patterns , which make it easier for traders to identify profitable trades!
Certain warning signs show an analyst that a trend is likely to reverse. To do this, the dominant trend channel and it should be left allows form an easily recognizable reversal pattern
Some examples of such trend changes show the following figures:
Warning: The triangles and wedges are also acting as continuation patterns!
Top Reversal Patterns
Bottom Reversal Patterns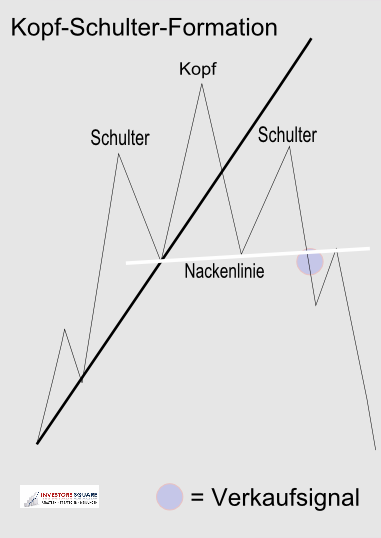 The Shoulder-Head-Shoulder Formation
The S-H-S formation is one of the most famous reversal patterns.
The first warning sign was the break of the uptrend, then the only course ereichte a deeper high (right shoulder) on the price level of the left shoulder.
The compound of the lows before and after the "head" neck line is called. The sell signal is given below in this line. A Kiss Back is likely, but should not go beyond the neckline also.
As a rough guide and the target price forecast, take the vertical distance of the top (head) to the neckline and projects that down!
Top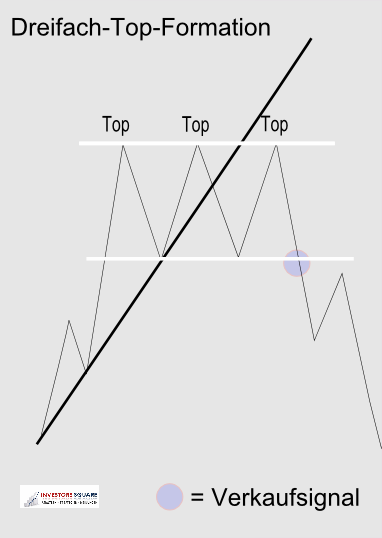 The Triple Top<
As with the S-H-S formation here the first warning sign was the break in the trend. In contrast to the shoulders and the head, in this formation all three peaks are at about the same Course level.
The sell signal is triggered when the support line at high volume is broken. Target also the distance between peaks and lows is projected downwards.
A Kiss Back is also possible here.
Top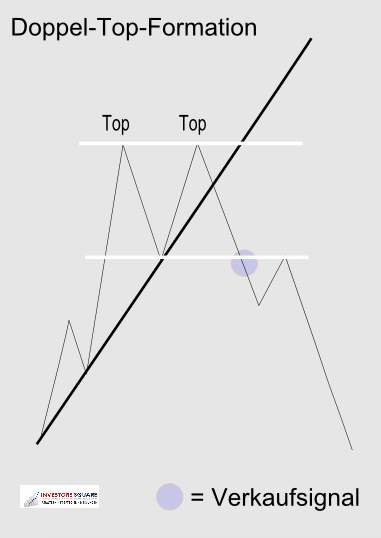 The Double Top
The double top is almost identical to the triple top, only here arise only two peak before the sell signal is triggered.
Top
The Diamond
The diamond is a rare top reversal pattern. The courses run at the start of Formation fanned apart and run in the second half of formation together.
Good Selltrigger arises when leaving the formation at the lower trend line.
Top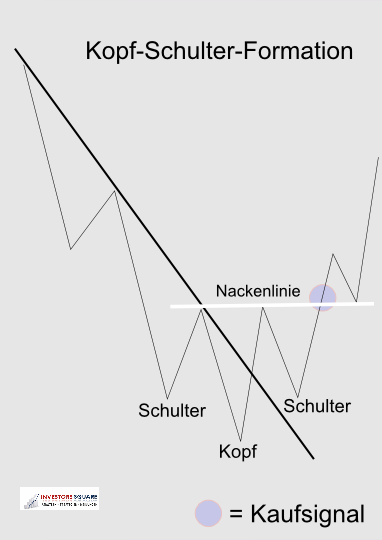 The inverse S-H-S Formation
The inverse Shoulder-Head-Shoulder Formation occurs at the end of a downtrend. Although the head marks a new distinctive deep, but after that the downtrend broken (first warning).
An adjoining higher low (2. Shoulder) is formed at the level of from the first shoulder. A break of the neckline activated a new buy signal.
Top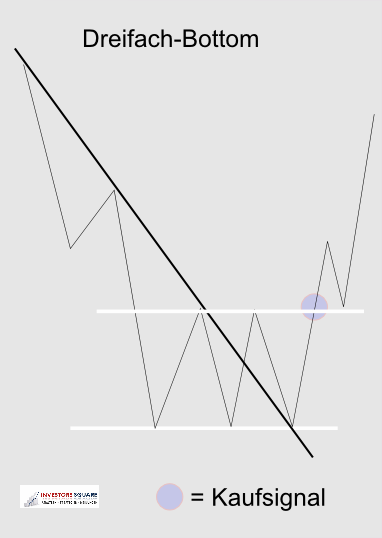 The Triple Bottom
The triple bottom is the counterpart to the Triple Top
Top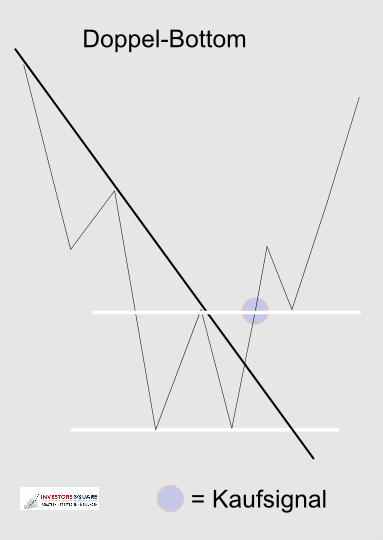 The Double Bottom
The Double Bottom is the equivalent to the Double Top
Top